Everything I needed to know I learned from my midwife
British Medical Journal 2002;324:892-895 ( 13 April )
Has the medicalisation of childbirth gone too far?
UK -- National Institute for Clinical Excellence
Inherited Clinical Guideline C May 2001
The Use Of Electronic Fetal Monitoring
The use and interpretation of cardiotocography in intrapartum fetal surveillance
For a woman who is healthy and has had an otherwise uncomplicated pregnancy, intermittent auscultation should be offered and recommended in labour to monitor fetal wellbeing. Current evidence does not support the use of the admission cardiotocography in low-risk pregnancy and it is therefore not recommended.


Guide to Continuing Education for Professional Midwives
C.A.M, M.A.N.A, ACNM, Professional Educations Center in Chico, Ca
Organization of Teratology Information Services
Teratology is the study of the effects that drugs, medications, chemicals
and other exposures may have on the fetus
PDF info sheets to print out for clients.

UCSF "Consent for Patients Planning Home Birth"
Sample of Home-birth Friendly Hospital Backup arrangement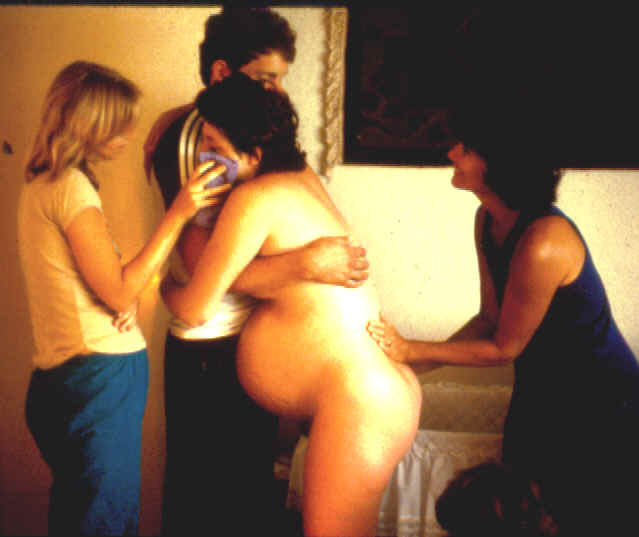 Ob.Gyn.News carries articles praising midwives --


MDs find Midwives Offer High Standard of Care


Midwife present Solutions to Arrested Second Stage Labor


Midwife's Level of Experience Key plus Rules for Successful Collaboration
---

Alison Osborn Standards,
duties and guidelines of Practice for community-based midwifery
-- acknowledged by Administrative Law Judge
in precedent-setting California case

Aetna US Healthcare Denies Coverage for Home-based Birth Services,


terminates CNM for providing domiciliary midwifery care
-- ACDM letter to Aetna in response
---
Definition of and Rational for Collecting Statistics
on the "Maternal Fetal Ejection Reflex"
information for NARM statistical project to include collection of stats on mothers
with physiologically fast active stage labor other unpublished, draft-edition material
on Maternal-Fetal Ejection Reflex
A. ~ Maternal-Fetal Ejection Reflex ~

Designer Genes program a natural "labor saving devise",
the fruit of a physicially and psycologically undisturbed labor in a healthy mother
B. The Science & Safety of Community-based Midwifery
Physiological Foundation of Midwifery Management
---
Archived Articles / Draft Versions / not updated

Proposed Study for Determening Long-Term FHT Variability
("reassuring patterns") by Auscultation

Special Circumstances Informed Consent / Informed Declination
-- VBAC, Macrosomia, Twins
The Goodly Art of Orifice Maintenance
-- published in MANA Newsletter Dec 1994
---
Click MailBox
to send Email